16th-22nd May 2016 was this year's Mental Health Week. The three young Royals – Prince Harry and the Duke and Duchess of Cambridge showed their dedication to supporting those with mental illness. Also revealed last week was the significant contribution that players of the national lottery continue to make towards this import cause. This year's theme was relationships for Mental Health Foundation. In turn, the HLF approached the subject in this most unusual and fitting way, and it's a way that is expected to benefit local heritage as well as the good cause of mental health.
Mental Health Week HLF Schemes
This year's mental health week was bigger than ever before with all major charities getting on board. As for the HLF's part, they used the week – amongst other things – to encourage people to get involved with local heritage projects. Coming together forges a sense of community and pride. At the same time, the companionship is a great antidote to the loneliness that some people with mental illness experience. In particular, there are two ongoing projects across the country that are designed with both heritage and mental well-being at the forefront.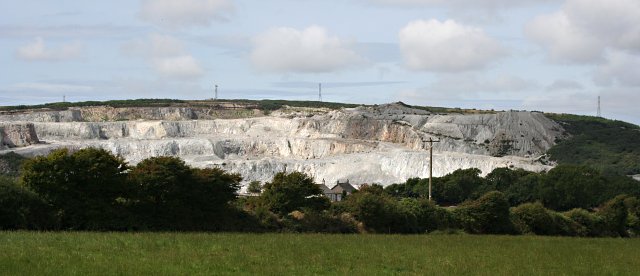 © Copyright Tony Atkin and licensed for reuse under this Creative Commons Licence
Clay Trails, Cornwall: The Sensory Trust has made available a walkers guide for locals and visitors to Cornwall to experience the area that was once world-famous for its china clay. It highlights not just the heritage, but also the local wildlife – the scents, sites and sounds of the walk(s)
Brother Behind Bars: This scheme in Scotland helps prisoners from HMP Low Moss (a low category prison – minor offences, those on remand and those with less than 3 years to serve) engage with World War I histories. Male offenders in prison are at high risk of mental illness.