One of the major causes receiving lottery funding since 1994 is our wealth of cultural, historic and natural heritage. Landscapes are often museums as well as beautiful places. That is why two Scottish landscape projects gratefully received lottery funding in October. Between them, HLF has awarded some £2.7m for upkeep, restoration and promotion for their work in Scotland. The money is already set aside for job creation, refurbishing existing facilities, restoration work and outreach. Education will play a major part of both projects. Scotland and its islands are home to some of the most impressive natural and cultural landscapes. This, HLF felt, was worth these large grants.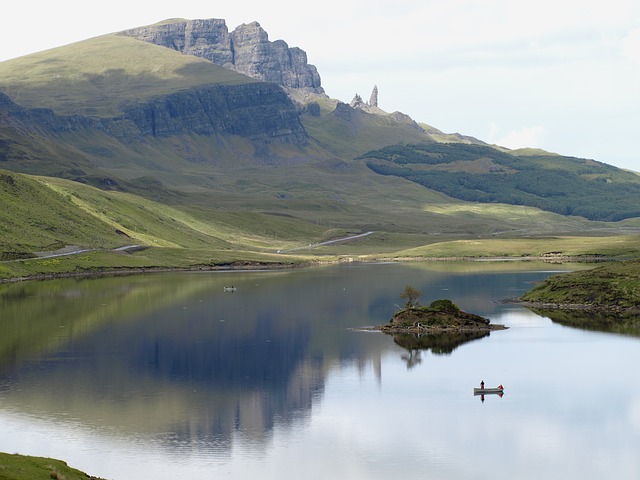 About The Two Scottish Landscape Projects
Staffin Community Trust's Ecomuseum: The first of its kind in Scotland, the ecomuseum on Skye educates visitors about the island. It will look at the processes that formed the unique landscape, including geology and glaciation. Another large part of their work is the archaeology of Skye. This project is the proud recipient of £522,100. Visitors to cultural landscapes rarely understand that these green, open spaces are often a result of human action and therefore archaeologically significant. This project expects to raise awareness and change that attitude.
Tomintoul and Glenlivet Landscape Partnership: The value of the grant for this project is £2.24m. However, it will invest the money in a variety of local projects for which they are responsible. The existing Tomintoul Museum is set for redevelopment. It will eventually become a visitor centre, a hub for tourists. Some of the cash will help restore woodland along the River Avon. Managers of the area hope that it will draw repeat visitors – both locals and longer-distance visitors.
Tourism to the UK is expected to grow over the coming years. These vital Scottish landscape projects and others like them, hope to be at the forefront of promoting it.