Arnos Vale Cemetery, a historic cemetery in Bristol, has been saved thanks to lottery cash. Four years ago, the charity running the cemetery hit financial difficulties. It reported that it was losing more than £200,000 every year and needed funds. Now, thanks to a £600,000 cash injection, it will remain operational. Half of the money was generated by the Arnos Vale team. The other half came from the Heritage Lottery Fund. Together, the enormous donation will secure its long term future for visitors to continue to enjoy. A restructure led to many cost savings and reduced losses to just £10,000 per year. The money will go into reserves.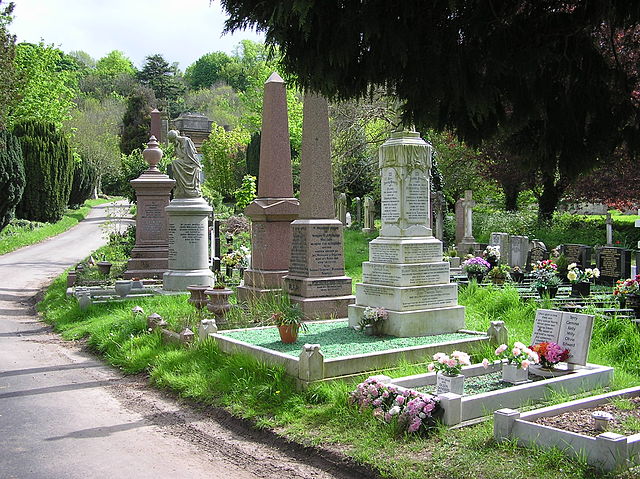 About Arnos Vale Cemetery
Established in 1837 and received its first internment two years later. It is one of the most important and attractive Victorian settlements of its kind. The Grade II* listed cemetery has a number of listed monuments inside its grounds including a church and several grave stones. Famous names buried within Arnos Vale Cemetery include:
Roland Brotherhood, an engineer and friend to famous industrialist Isambard Kingdom Brunel
World War I hero Harry Blanshard Wood
Over 500 war graves from both World Wars. These tombs are protected by the Commonwealth War Graves Commission
The most important is the tomb of Indian social reformer

Raja Ram Mohan Roy
Arnos Vale Cemetery has received nearly £5m from various lottery funds since around 2010. Local campaigns of fund raising appear to have brought it back into focus. It featured on a BBC documentary called Restoration in 2003. Several of the monuments within the grounds are on the English Heritage At Risk Register (the Mortuary Chapel, the Entrance Lodges and Gates, and the Nonconformist Mortuary Chapel). Although the future looks brighter than it did, there is still much work to be done to preserve this beautiful and important piece of Bristol's architecture.