Cornwall has, at various times throughout its history, been a haven for the oppressed. It's a popular summer destination for the Jewish Community. The south coast's most popular beach resort is Falmouth. But did you know it's home to two cemeteries? The first of which is – as mentioned – a Jewish cemetery. Next door, The Dissenter's Burial ground is the younger of the two. "Dissenter's" however, was a broad term for for minority Christian groups outside of the established church; this included methodists, baptists, and quakers among others. Both cemeteries suffered neglect over the decades and are at risk cemeteries. Now, they have both received £250,000 for upkeep and restoration.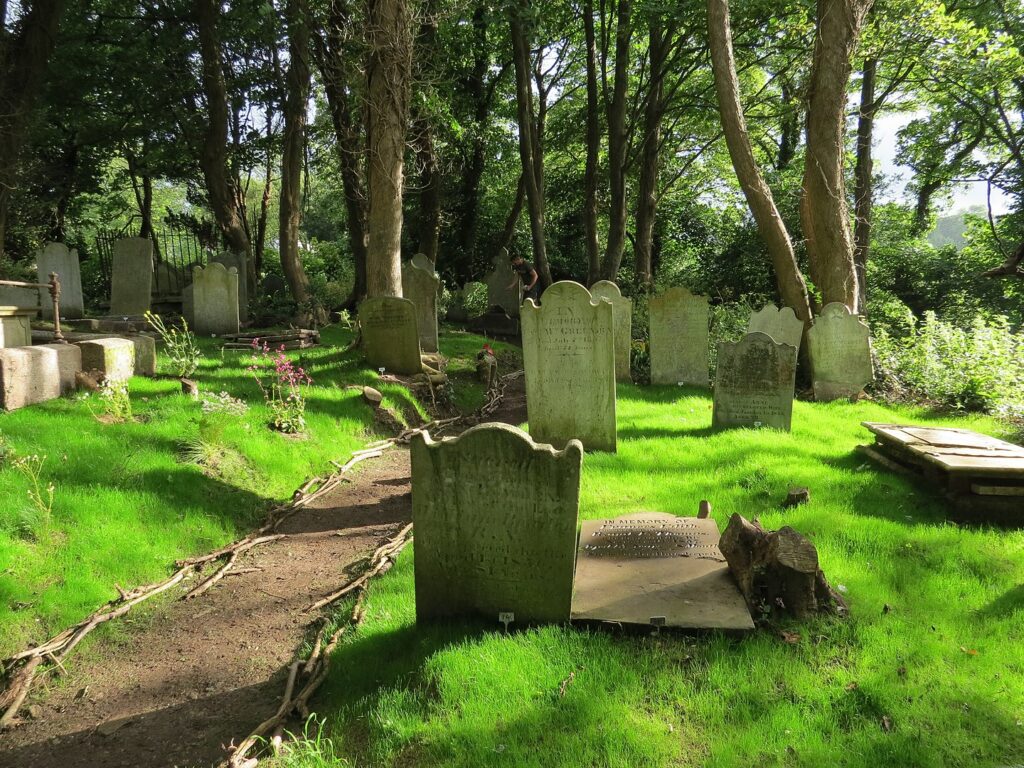 The at risk cemeteries were founded in 1780 (Jewish cemetery), and 1808 (Dissenter cemetery) respectively. The work is all thanks to a group of local volunteers who felt the land was neglected for too long. It's long-term work finally paid off. First for original emergency work in 2018 and now this new £250,000 for further work.
What is the Planned Work for the At Risk Cemeteries Restoration Project?
The two cemeteries are currently overgrown. Gravestones need cleaning while some are in such a bad state they need emergency repairs. The two at risk cemeteries received £50,000 in 2018 for emergency work. Now though, they're ploughing ahead with further work, including:
Stabilising the north earth bank which juts out over the the busy Falmouth Road
Restoring an arched stair leading into the Dissenter's Burying Ground
Restoring gravestones and vaults within both cemeteries
Tree and shrub clearance
A new pathway connecting both
General landscaping improvements for better green space and wildlife conservation
It's been a good couple of years for the cemeteries. Just last year, campaigners were delighted to hear that the Jewish cemetery was voted as one of the top 10 prominent faith sites. This put it in a list with Stonehenge and Holy Island of Lindisfarne.