Do you remember learning about the London "Great Stink"? The story goes that sewage problems in London 1858 vacated Parliament. The smell had become so bad that MPs could not go about their business. Campaigners had pressed for improvements to the London sewer system for years on health grounds (they knew the causes of cholera). The result was the development of Crossness Pumping Station and Sir Joseph Bazalgette pumps. It was one of the largest civic engineering achievements of its time. As the population grew further, even the station became obsolete and it was abandoned in the 20th century.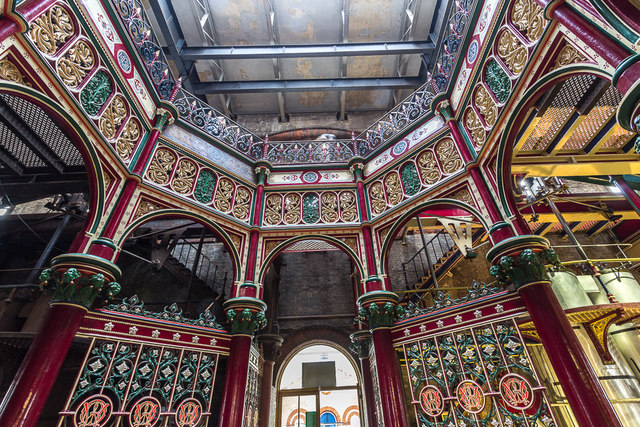 © Copyright Christine Matthews and licensed for reuse
under this Creative Commons Licence
Crossness Pumping Station Gets a New Lease of Life
Rediscovered abandoned and falling apart in 1988, a campaign began to save the site. Crossness Engines Trust was founded in order to campaign for money and effort to save it. Now, nearly 30 years later, it is open to the public. This grand reopening is all thanks to the lottery money generated by the wonderful UK players of the National Lottery. It is iconic, if a forgotten part of London's history. Many of us take for granted the importance of the feats of engineering that carry away our waste and keep us healthy.
Visitors to the new Crossness Pumping Station will be delighted to know that the new facilities create a new experience. The tour includes a museum and exhibition about the old station with some restored marvels of Victorian engineering. Visitors are taken on a tour through history, the cholera epidemic and even, amusingly, a history of toilets! It is part of the world's first metropolitan sewerage system. The reopening of 2016 is even more important because this year is the 150th anniversary of the last cholera outbreak in the capital. Even if sewer systems are not your thing, you can marvel at the Victorian architecture and history of science that made the place what it is.