Ruthin's St. Peter's Church is one of the most impressive anywhere in North Wales. It's hardly surprising that this stunning urban landscape icon is Grade I listed. Central to the impressive medieval church are the eight bells. This is the second restoration; the original medieval bells were replaced in the 1800s. It had become so precarious that they could only ring them once a week. Thanks to a National Lottery grant worth nearly £100,000, that went ahead. The Ruthin bell restoration was a marvellous success and now the local residents can't wait to hear them ring again. The project is all the more important because of the vital function the bells served in previous generations.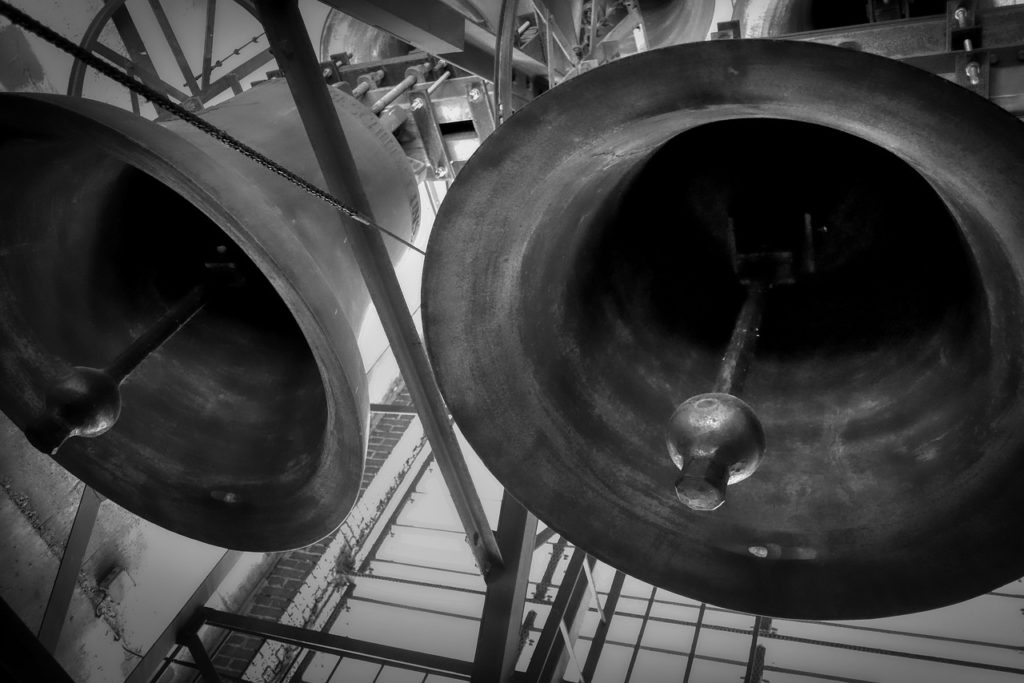 Why Was the Ruthin Bell Restoration So Important?
During the medieval period. Ruthin residents knew the time thanks to these bells. Back then, the bells rang at 8pm which was the curfew time. The gates closed, and all residents (unless permitted for official duties) required to remain at home. The curfew ended long ago, much like the need for town walls to protect residents. That has not stopped locals commenting on the irony of the current Ruthin bell restoration. It complete just a matter of days before the coronavirus lockdown.
Due to coronavirus, residents will have to wait to hear the results of the Ruthin bell restoration. They were training a new team which of course is now not permitted under the rule of no group gatherings until this is over. Nevertheless, the locals are keen to hear their bells ring out once again every night at 8pm. Not that the bell ringers will be there all the time. Part of the money went towards an electronic device that would automatically set them off at 8pm. While the rest restored the bell room and the belfry.