They say that winning the lottery brings out the best and worst in people. But Gillian Bayford (the most famous of all lottery winners) has always demonstrated tremendous kindness. It seems Gillian and ex-husband Adrian are never out of the news as far as charity is concerned. Now Gillian Bayford has done it again. Recently, she bought a statue of Oor Wullie. Then she immediately donated it to Tayside Children's Hospital. It killed two birds with one stone in the form of an auction for the ARCHIE Foundation and the subsequent donation of the statue.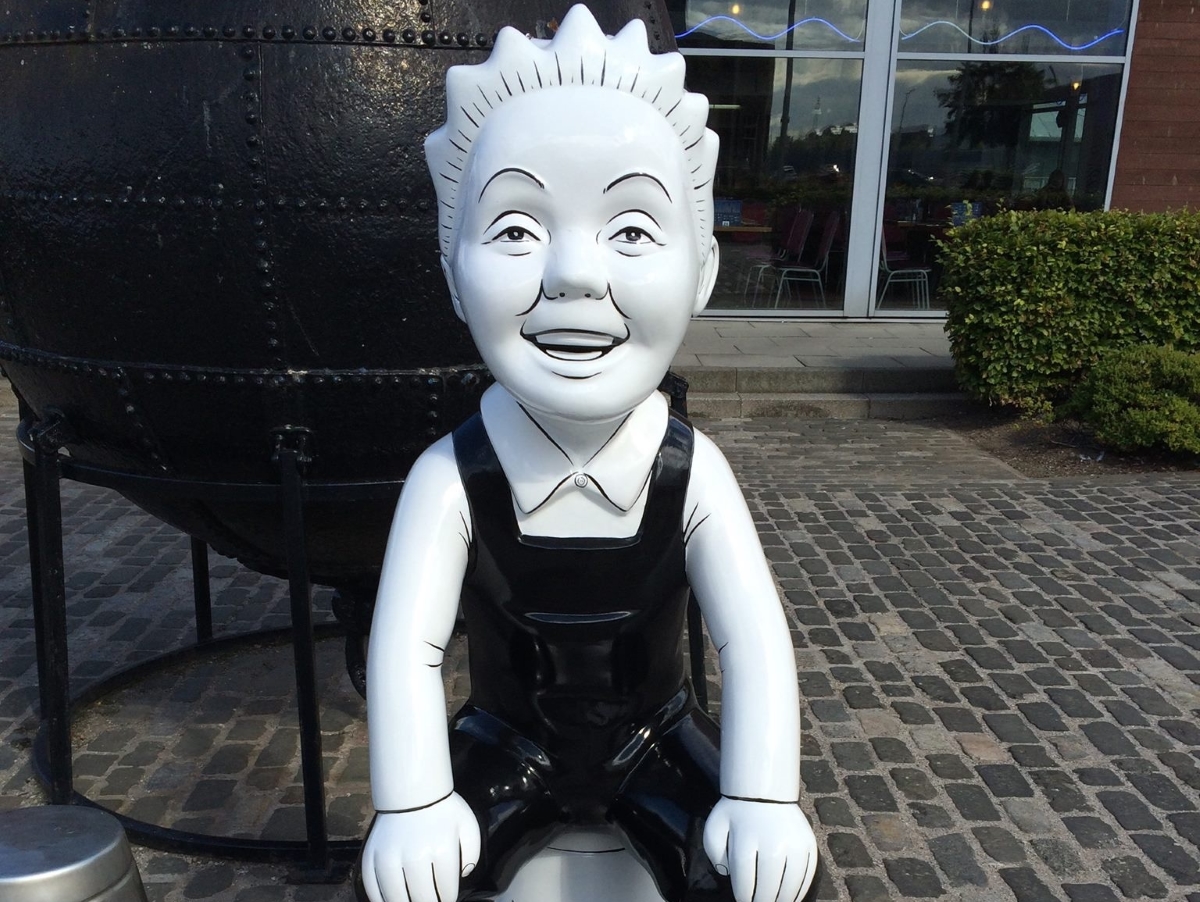 Gillian Bayford Strikes Again
Not content with ensuring one charity benefited from her lottery win, kind-hearted Gillian Bayford immediately donated the statue to the hospital. It is simply the next donation in a long string of charitable giving. She's received high praise for her charity work in Scotland, not least from the ARCHIE Foundation and from Tayside Hospital. The (then) couple won over £148m on EuroMillions in 2012 and split around 18 months later. This is not the first time sculplture's designer John Hunter Barrie has donated a piece to ARCHIE Foundation. All told, he has raised some £900,000 for the charity. This was the final piece in his Oor Wullie collection.
The Spring Ball at which the auction was the centrepiece managed to raise £136,000 on the night. But thanks to Gillian Bayford and her kind-hearted gesture, that surpassed £200,000 in the end. But who or what is Oor Wullie? It's a character from a comic strip featured in The Sunday Post. He first appeared in 1936, the creation of R.D. Low and illustrated by cartoonist Dudley D Watkins. Wullie is a young lad, a source of frustration for his parents and teachers due to his "get rich quick" schemes, and a subject of ridicule for the "gang" of friends he claims to lead.