There are so many wonderful causes to have gained money from the National Lottery. We discuss stories of charity groups receiving much needed cash injections all the time at Powerball Magazine. One of the major causes that lottery money contributes to, is the UK's crumbling heritage buildings. Though many charities exist to preserve these important structures, there is not enough money for all projects. HLF Heritage Enterprise cash has recently led to the renovation of a Victorian bathhouse in Manchester.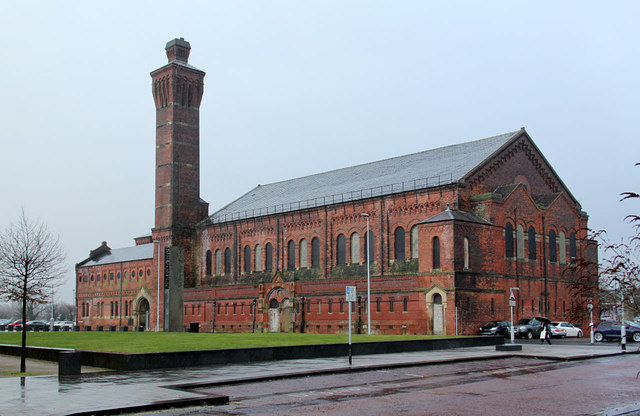 Image copyright Alan Murray-Rust and licensed for reuse under this Creative Commons Licence
The Grade II* listed Ashton Old Baths recently reopened as a conference and business innovation centre. It closed as a bathhouse in the 1970s. For over 40 years it was listed on the English Heritage "At Risk" register. Several schemes were proposed and failed – the building value was so low and cost of renovation so high that it was not viable. In 2013 a £1.7m, HLF Heritage Enterprise cash was made available to restore the building and give it a new lease of life. It was reopened to the public on 19th March and received over 3,000 visitors keen to see the interior for the first time in 40 years.
HLF Heritage Enterprise Cash for Business Innovation
The baths were not restored, but it is expected to become a hub for local creative businesses inspired by the ultra-modern look and feel to the place. It is the first building to reopen since the scheme started in 2013. Two birds have been killed with a single proverbial stone here: a derelict building is now a functioning part of the community and a building that was once threatened has been saved for a new generation. The Ashton Old Baths were built in the 1870s, along with many other communal baths, to improve the lifestyle of the working classes.