What a tough year it has been. Closure of heritage and arts could not have come at a worse time. March is usually the start of the main tourist season. But this year, as we know, a lockdown aimed to halt the spread of the worst pandemic in a century. Medieval monasteries were among many sites forced to close. Some struggled and wondered if they'd ever reopen. Now though, some Glastonbury Abbey emergency funding means the site can continue for the foreseeable future. Thanks to the National Lottery, you are able to visit the abbey once again.
About the Lottery's Glastonbury Abbey Emergency Funding
Glastonbury Abbey was, in its heyday, one of the most impressive anywhere in southern England. Early in its life, the monastery struggled financially until one day, some monks came upon a burial during renovations. And so the legend of Glastonbury as Avalon was born. Whether or not you believe that the abbey had anything to do with King Arthur, we must admit it's an important monastic site. In spring, abbey management applied to the National Lottery Emergency Fund. In September, Glastonbury Abbey received over £217,000. A June reopening followed, albeit with limited access.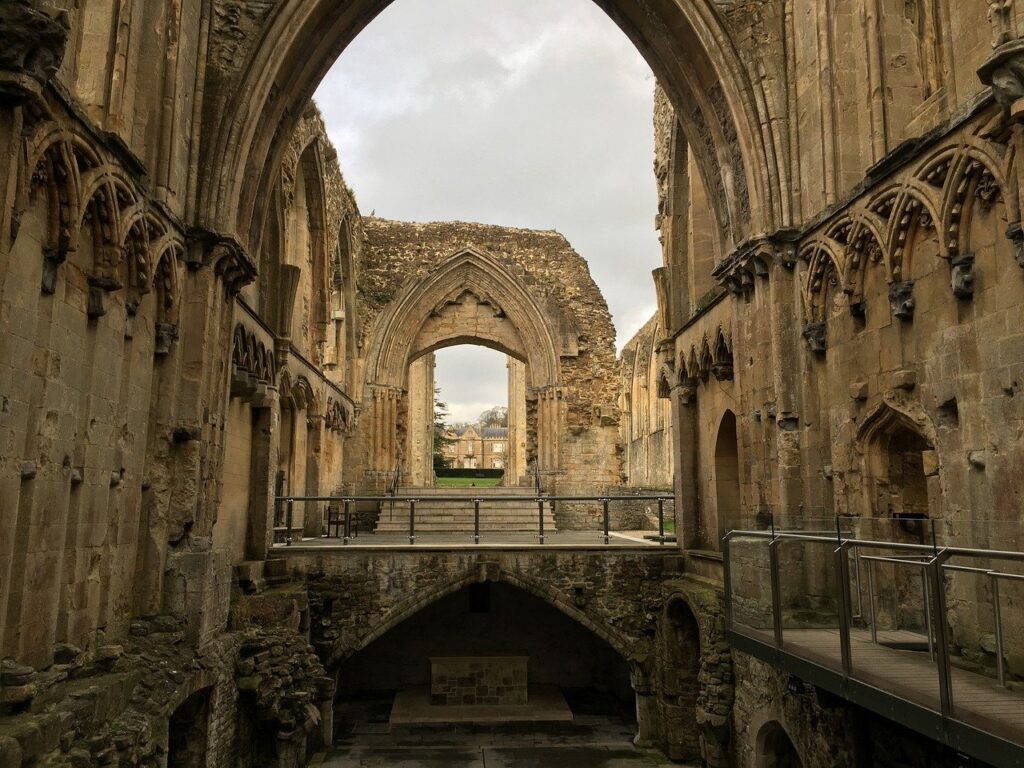 The Glastonbury Abbey emergency funding enabled the site to hire equipment to improve access and adhere to new COVID safety measures. This included safety screens, new portable toilets, and PPE equipment for site employees. Unfortunately, some areas had to remain closed – but for safety rather than financial reasons. Most visitors were pleased just to return; even the buildings that reopened did so with restricted numbers and limited hours.
It's going to be a difficult winter for Glastonbury Abbey and many other sites like it. With the various emergency funds through our lotteries though, most of our heritage and arts facilities will survive in the long-term.