After a massive lottery windfall, what are the things you most want to buy? It is common to buy a new house. It's equally common to plan a holiday and buy a new car or three. But what about a giant Christmas Tree? That's precisely what Kevin and Michelle Jones from Crewe chose to spend part of their lottery winnings on. The couple won over £6m in May this year. Kevin, a former bus driver, used to work long hours to make ends meet. At 57, neither of them expected to retire early, let along afford an 18ft Christmas Tree.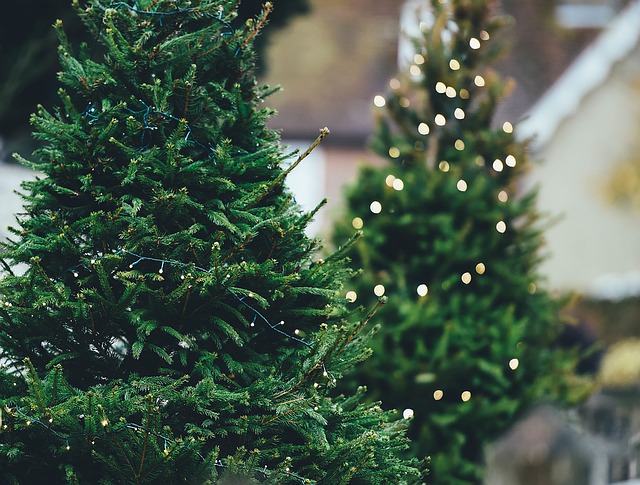 Giant Christmas Tree Goes in Lottery Winner's Front Garden
Clearly, such a giant Christmas Tree was never going in their front room. So the couple decided to do what American films show us families do – have an enormous one in the garden. To put it into context, 18ft is 5.4 metres. An average double decker bus is 14ft 4in, or 4.38m. This tree is around a metre (or 3 & 1/2ft) taller than that. It is over three times the height of Mister Jones. So how did they decorate the tree? Naturally, with tinsel, lights and baubles. However, look a little closer at the Jones' tree and you will see something a little odd about the baubles. They are decorated with the winning numbers.
It tops off a great year for the Jones' family. They lost everything following three burglaries in Spain in 2014. Returning home, he took a job as a bus driver expecting having to work until he dropped. 2016 was to demonstrate that there were other plans. The fates looked kindly on the couple and dealt them a fortunate hand in May. Speaking about the win, Kevin Jones said it was nice to be able to say to his family "what do you want for Christmas? You can have anything you like."