The famous American lottery known as "Powerball" saw a record jackpot in January 2016. A whopping $1.6bn USD (approximately £1.1bn) was shared between the three lucky winners. The administrator of the Powerball confirmed that the winners were in Florida, Tennessee and California respectively. The lottery organisers knew precisely which machines and at which locations granted the winning tickets. To date only one has come forward and time is running out for the other two.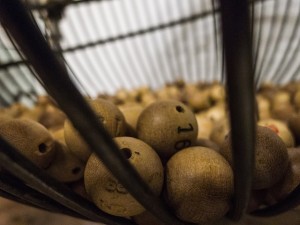 With no jackpot winner in December, it rolled over to January and the draw on the 13th of the month saw the grand prize finally allocated to the three lucky winners who won against a 1 in 292.2 million chance. The winning numbers were 4, 8, 19, 27, 34 and the all important Powerball number was 10. A record number of 635 million tickets were sold in the run up to the Powerball draw on the 13th January. It is understood that Powerball winners are given the option to claim the money either as a lump sum or to be given yearly installments.
They were not the only lucky winners. Some 73 people won over $1m (approximately £690,000) and a further 8 people won the $2m jackpot (£1.38m). Over 26m people won prizes in total for the record draw. Should the jackpot winners choose a lump sum, they will receive slightly less than opting to spread the payments over many years. Lump sum claimants will receive a total of $327m (a very impressive £228.3m so either way, they need never work again). Shockingly, two of the winners are yet to come forward as at 29th January. Rules on claiming vary from state to state and the winner has 6 months to claim their winnings unless they want the lump sum – in which case they must claim by 13th March 2016.