The Young Archaeologist Club, or YAC, is a prestigious organisation that helps train the heritage professionals of the future. It has a long and illustrious history, focusing on encouraging people not just to take interest in our built history – but to treasure and cherish it. Archaeology is a skill and a passion for many people and now, lottery money is helping the Young Archaeologist Club reach out farther and wider to young people. Leeds YAC was established using money from HLF (Heritage Lottery Fund) following a school project developed in association with the fund.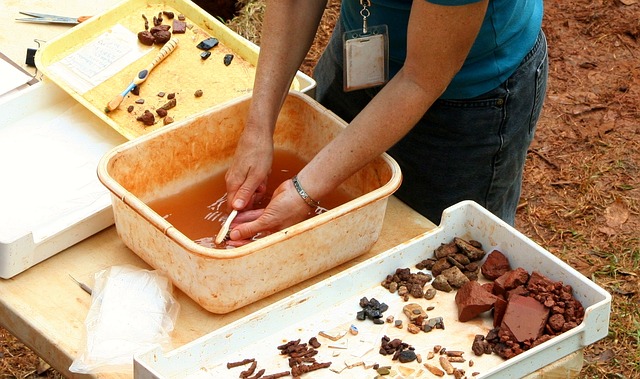 The Parks for People was a successful scheme for Middleton Park in Leeds. A Schools History Project drew interest from all over the area, but one young lad stood out in particular. 13 year old William Fakes immediately rose to the challenge, taking opportunities to work on the project and getting involved in the Young Archaeologist Club when it was set up following the end of the school's project. The leader of the newly-established YAC was so impressed that she nominated him for the Young Archaeologist of the Year Award, and he won. Thanks to HLF money generated from the National Lottery, not only does Leeds now have a YAC, it also inspired a love of archaeology in William.
Young Archaeologist of the Year Inspired to Carry On
The young man, newly crowned Young Archaeologist of the Year, has vowed to devote his passions to heritage. He wants to study archaeology at university and eventually become a leader at the local organisation. Archaeology is a great subject to study, and a source of passion for many people. The HLF, part of the lottery funds available from players, has been a vital source of income for heritage projects small and large, renovation and conservation.