Urban green spaces, and those just outside of our towns and cities, are vibrant places. They provide respite from the hustle of the big city. Mostly built in the 19th century, they are places for families to go and enjoy nature. But some of our best examples of urban and suburban green spaces are in disrepair. Thanks to neglect, local government cutbacks and a lack of care from visitors, some need urgent cash. Now, one of the most attractive beauty spots near Leeds has just received a lottery boost. Gledhow Valley Woods restoration project gratefully accepted a £50k fund.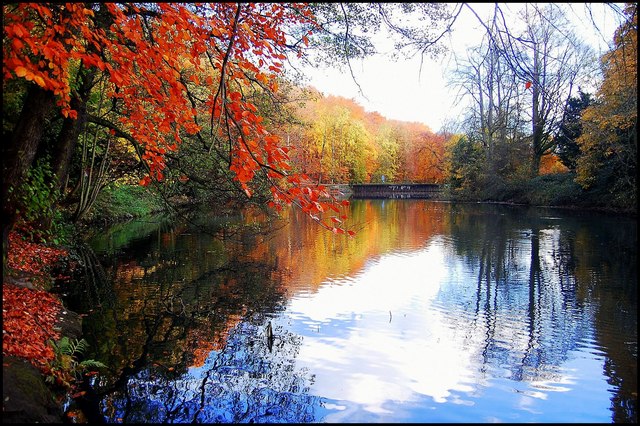 About the Gledhow Valley Woods Restoration
It's a popular spot for walkers, dog walkers and nature lovers. But the lake is silting up, stunting wildlife and making the beauty spot less attractive as a place to visit. It's a haven for birds, butterflies, hedgehogs, foxes, and some incredible plants and fungi. The most pressing concern with the £50k lottery grant for Gledhow Valley Woods restoration is the silted lake. The water supply must be cleaned. In turn, this will positively impact biodiversity in the lake and the surrounding woodlands. Many Leeds residents don't know about it and its importance to local conservation. The lake is medieval, not Victorian like many other examples, making it one of the oldest beauty spots in the country.
Gledhow Valley Woods restoration will aid the slender area of woodland which runs alongside the river, emptying into the lake. A main road cuts through the middle. However, that's why locals largely ignore the area – it's not obvious. The £50k grant for Gledhow Valley Woods restoration is a major success for the local group formed in 1996. Friends of Gledhow Valley Woods have campaigned long and hard – a much deserved victory for a group concerned with protecting our green spaces!